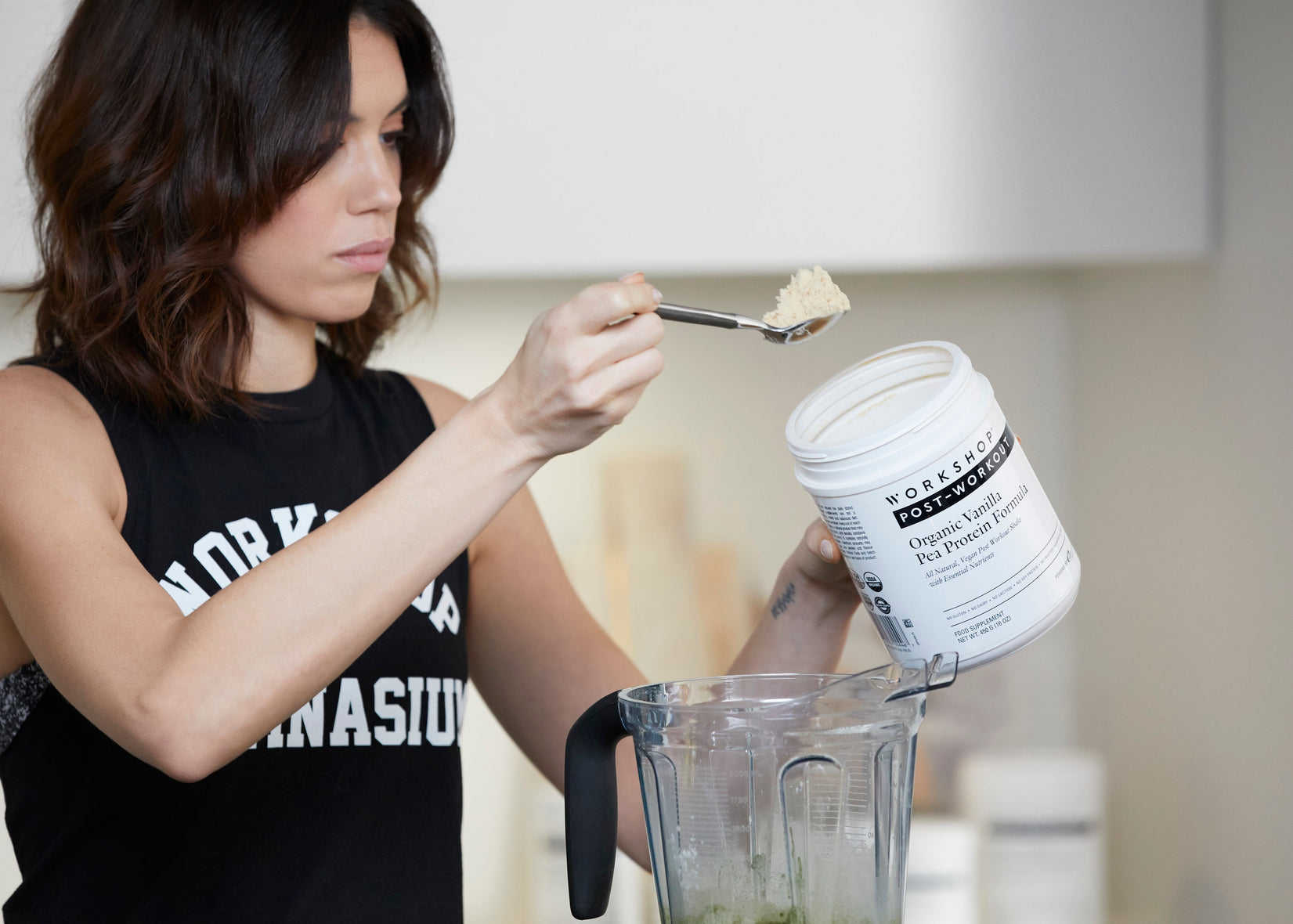 The Best Milkshake Dupe. Ever.
A healthy vanilla milkshake might not sound plausible, but this is a serious contender. Here are the details you need to know…
High in protein, low in calories and rich in cleansing greens too, this shake has everything you need for a quick boost. While the Vanilla Pea Protein is a clean source of easily digestible protein, the addition of Essential Greens means you're also getting a hit of antioxidant-rich fruit and vegetables and digestive enzymes which promote a healthy digestive system and boost your immune function.
Make after a workout, for breakfast or just as a snack and if you're a sucker for a slushy, make like Clara and blitz with extra ice.
The Signature Workshop Shake
Gluten Free – Lactose Free – Soy Free – Non-GMO ingredients – Vegan - Paleo
Total 203 kcal | 23g Protein | 8.5g Carbs | 8g Fat
• 1 scoop Organic Vanilla Pea Protein Formula
• 1 tsp Essential Greens
• 5 mint leaves
• 4-5 ice cubes
• 200ml organic hazelnut milk (or milk of your choice)
Add all the ingredients to your blender and blitz for 20 seconds. Serve immediately.