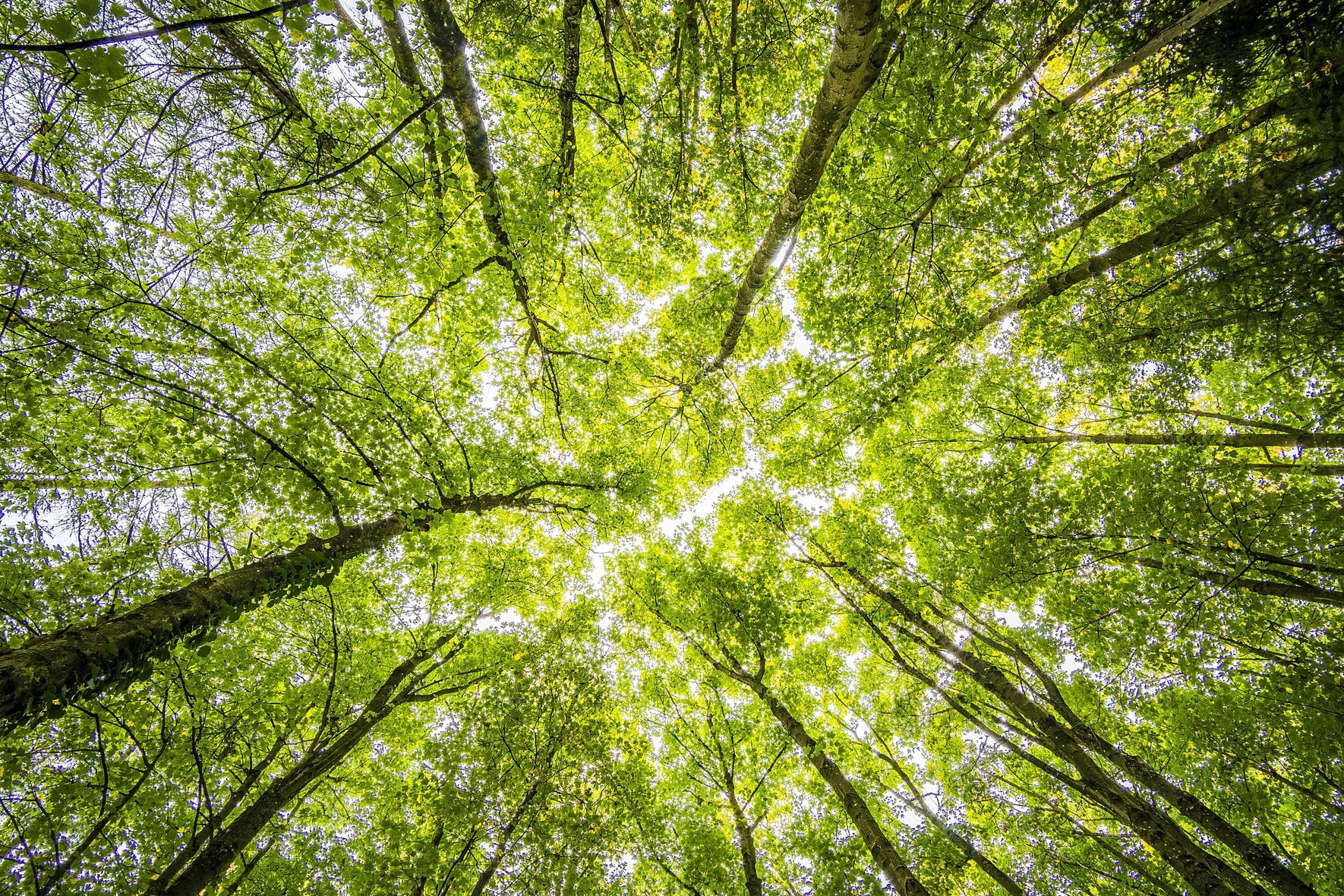 What Is Forest Bathing?
If you spent any time during lockdown 1, 2 or 3 at the park or in the countryside, you'll be familiar with both the physical and mental benefits of getting out and about. Aside from providing a much-needed change of scenery, being in nature can do wonders for our mental wellbeing, helping us to feel less stressed, feel more grounded and gain fresh perspective on our day-to-day worries.
But while for most of us, the idea of getting out into the great outdoors may be more of a passive past-time that happens when you've got to walk the dog or get your step count up, forest bathing is a little different. An ancient Japanese relaxation practise also known in Japan as shinrin yoku (shinrin in Japanese means "forest," and yoku means "bath") forest bathing is much more of an active and deliberation immersion in the natural world – strictly speaking underneath a canopy of trees –  which also consists of deep breathing and a mindful connection to your surroundings.
Importantly, the emphasis in forest bathing is not on exercise or working out (although those benefits are indisputable too), rather it's about surrounding yourself in nature and simply being active in that. On a physical level, it's all about your senses, so touching the trees, listening to the birdsong, noticing nature's patterns and smelling the air you're in. Before long, you should begin to find that your mind is calmer, quieter and less busy and that your attention is a million miles away from your mounting inbox.
Unsurprisingly, forest bathing can be an incredibly powerful method of release for anyone suffering from stress or feelings of burnout. If you're still unsure, science has proven its benefits. According to a 2018 study conducted by King's College London, exposure to nature improved the mental wellbeing of its participants not just immediately but hours afterwards too, suggesting its effects are serious and substantial. But it's not just those displaying obvious signs of stress that can benefit. According to the United Nations Population Division, three quarters of the world's people will live in cities by 2050. Not only that but our urban lifestyles are increasingly more sedentary; in the UK since the pandemic, it's estimated that Britons now spend an extra eight hours indoors, compared to their nine pre-pandemic. All of which means that 'nature deficit disorder', a condition coined by America journalist and author Richard Louv which argues that people's lack of access to green spaces can impact their health and wellbeing, is a very real and pressing concern.
So how to participate in forest bathing if you don't live near a picturesque forest or densely wooded area? Simply swapping your screen time for 20 minutes in nature every day can help. Whether that's in your local park (or at a push your back garden) the premise is the same. Just make sure you apply the same principles which means no distractions and definitely no devices.