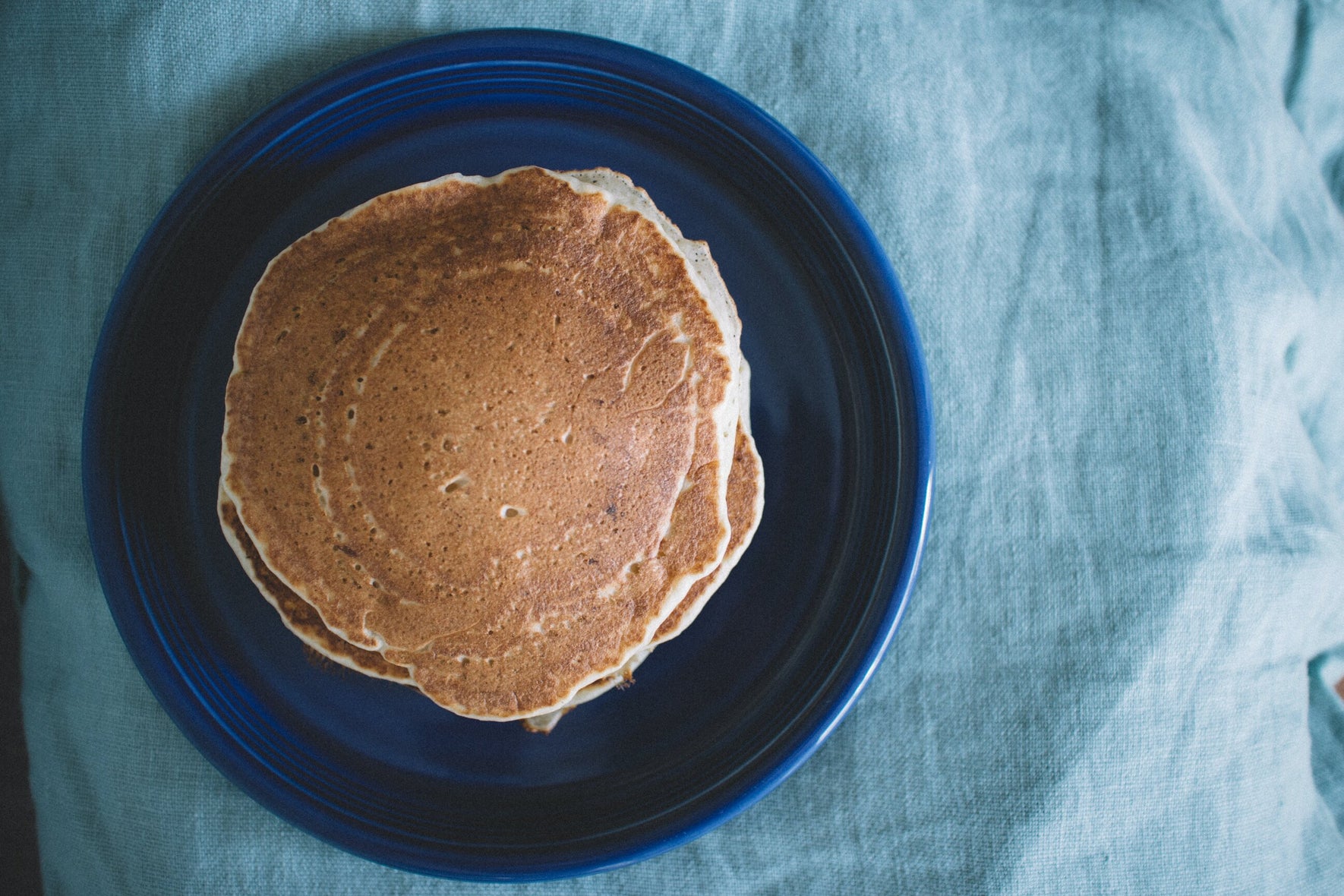 Try These Protein Pancakes
If you're stuck in a rut with your breakfast options, healthy pancakes that are packed full of good quality protein are always a good idea and will help set you up for the day. Try this recipe and thank us later.  
Ingredients (serves 2)
1 banana
75g oats
3 large eggs
2 tbsp milk alternative
1 tbsp baking powder
I serving Workshop Organic Vanilla Pea Protein Formula
coconut oil or a flavourless oil for frying
sliced banana or mixed berries to serve
Method
Mix the banana, oats, eggs, milk, baking powder and protein powder in a blender for a couple of minutes until smooth.
Heat the oil in a pan and ladle in 2-3 rounds of batter, leaving space between each one. Cook for 1-2 minutes or until bubbles start to appear on the surface. Flip over and cook for another minute until cooked through. Transfer to a plate in a warmed oven and repeat until you have used all the batter. Serve in stacks the fruit and a little maple syrup or honey to taste.