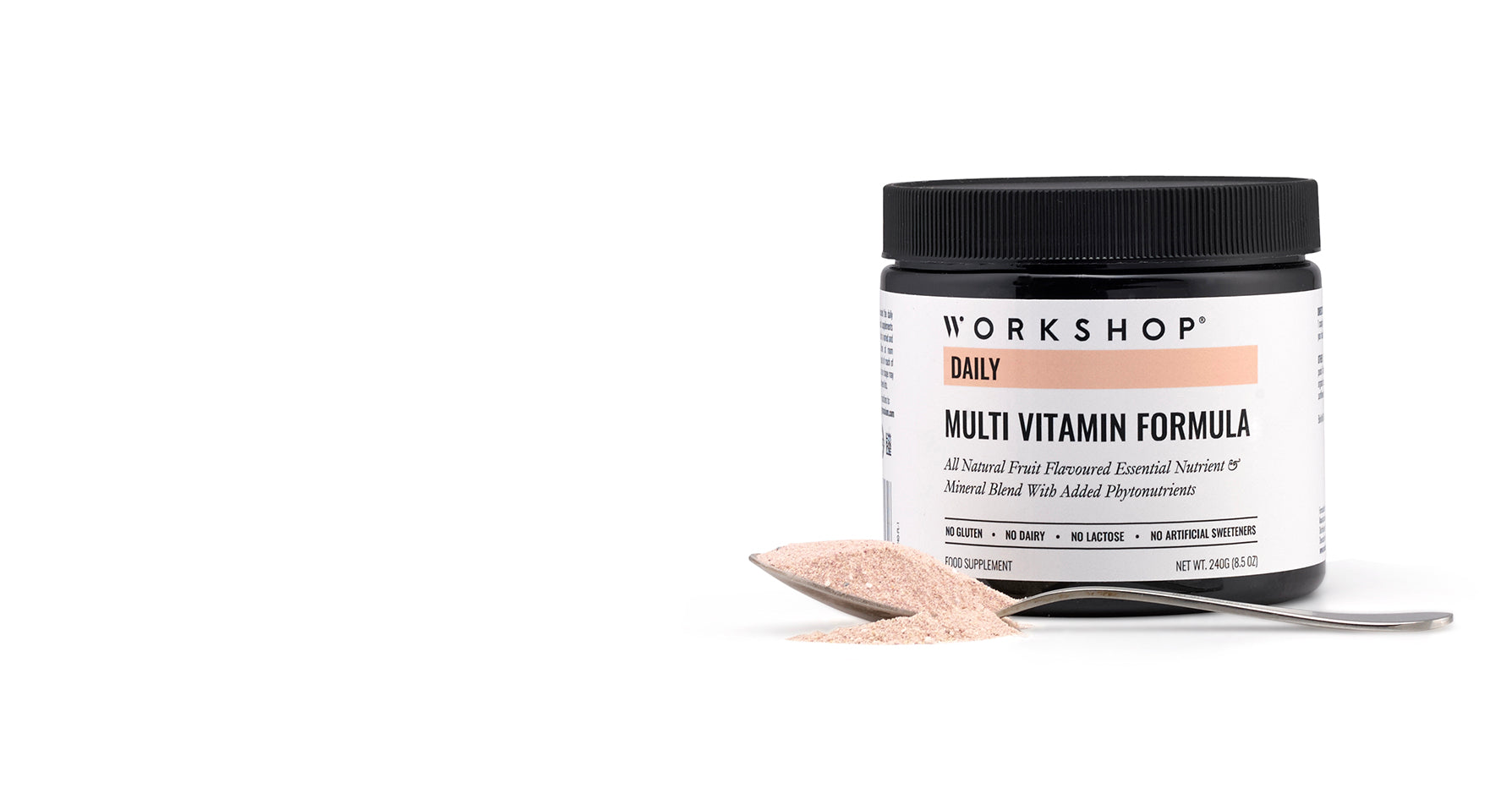 Spotlight on Multi-Vitamin Formula
With a focus on intuitive, results-driven products that are easily digestible, great tasting and simple to use, Workshop's collection of clean, hardworking, science-backed formulas was created to support your life and your workouts and inspire you to live a stronger and healthier life. Next up in our Spotlight series, our Multi-Vitamin Formula which is now back in stock.
What's in the formula:
Often, it's not ideal taking a big handful of vitamins every day, which is why we formulated our Multi-Vitamin formulation. A superfood blend of all the goodness you need daily, it's rich in cleansing green tea, rosemary to boost circulation and the immune system and grape extract, which is known to help alleviate oxidative stress from free radicals. To help keep your immune system boosted and promote a more anti-inflammatory state, it also contains naturefolate which contributes to healthy cell growth, n-acetyl cysteine which promotes healthy brain function and alpha lipoic acid to keep blood sugar levels steady and sustain energy levels. Formulated with chelated minerals to promote increased absorption and improved benefits of all the ingredients, the natural fruit flavour makes it a delicious daily drink and it's easily digestible.
How to take it:
Mix approx 2 teaspoons into 225g of water daily
Mixes well with:
Mixes well with Essential Greens, Organic Vanilla Pea Protein and Probiotic + Prebiotic
Try it in:
Daily Elixir = Essential Greens + Multi Vitamin Formula + Probiotic + Prebiotic