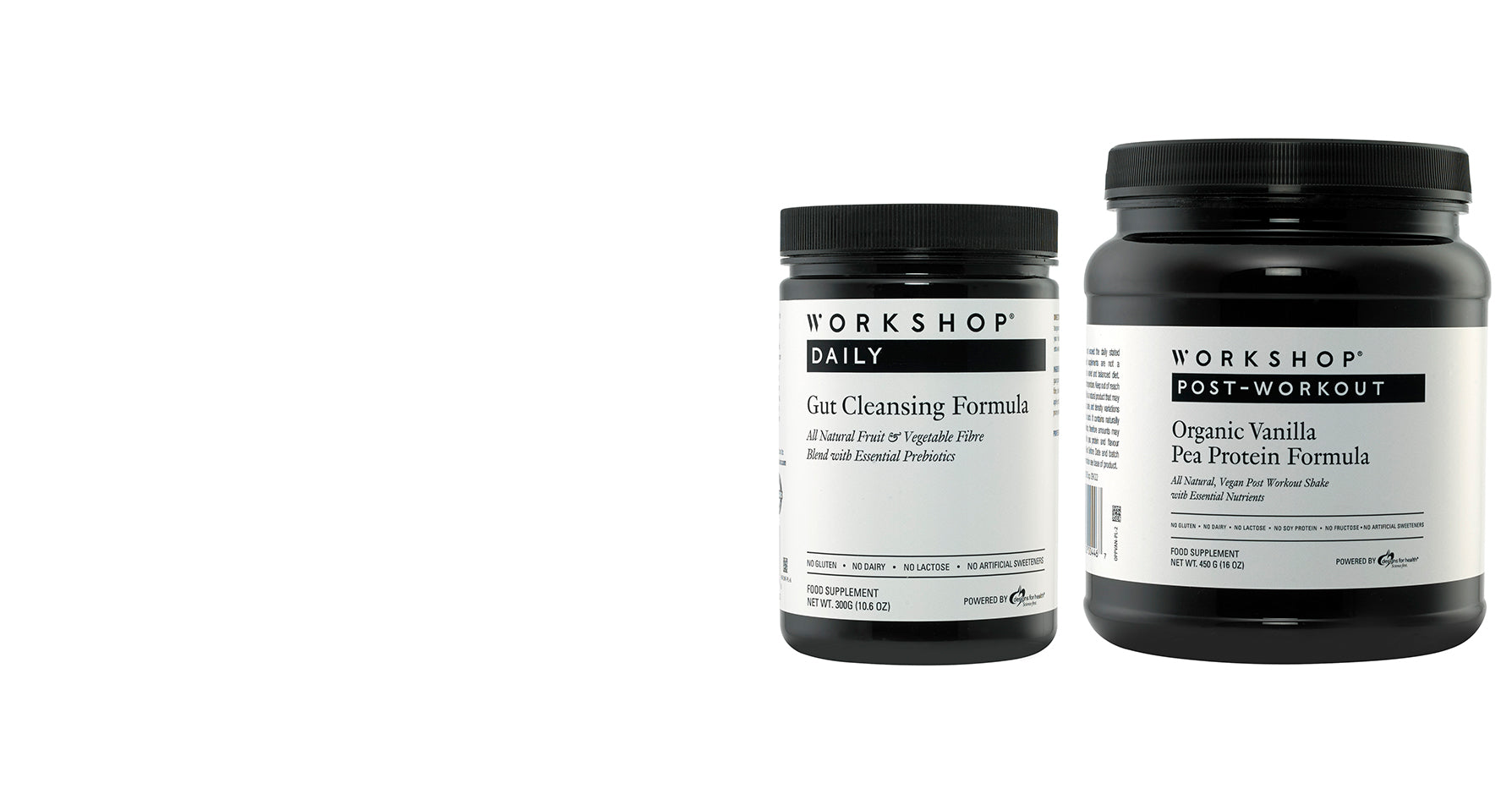 Our New Supplement Packaging
Here at Workshop we've been going through some changes to our supplement packaging. Here's how it's different…
When our supplement range landed back in 2017 our aim was to make the best possible products we could to support our clients and customers. Our range of seven supplements is formulated by one of the world's leading and most respected manufacturers of vitamins and our line-up continues to be, we believe, some of the best in the wellbeing and fitness world. All natural and organic formulas that are all designed to promote optimum wellness, our collection takes a science-first approach based on research and clinical data to deliver only clean, high quality products.
So that's what's inside; when it comes to our packaging, we're on a constant mission to ensure that it supports our products and our customers as best it possibly can. Which is why we've made the leap from our recognisable all-white plastic tubs to our new and approved amber packaging.
It's not just a simple colour change though, our new pots are made from PET, a lightweight plastic resin which offers substantially better protection against damaging effects of light and UV and is better at preventing product contamination than its predecessor. In addition, PET doesn't contain bisphenol-a (BPA) and is far more widely recycled, an initiative we're more than happy to get behind as best we can. For now, it's just our Organic Vanilla Pea Protein and our Gut Cleansing Formula that have had the makeover and that will join our Probiotic + Prebiotic in all its amber glory, but over the course of the next few months, you can expect the rest of the line-up to follow suit.