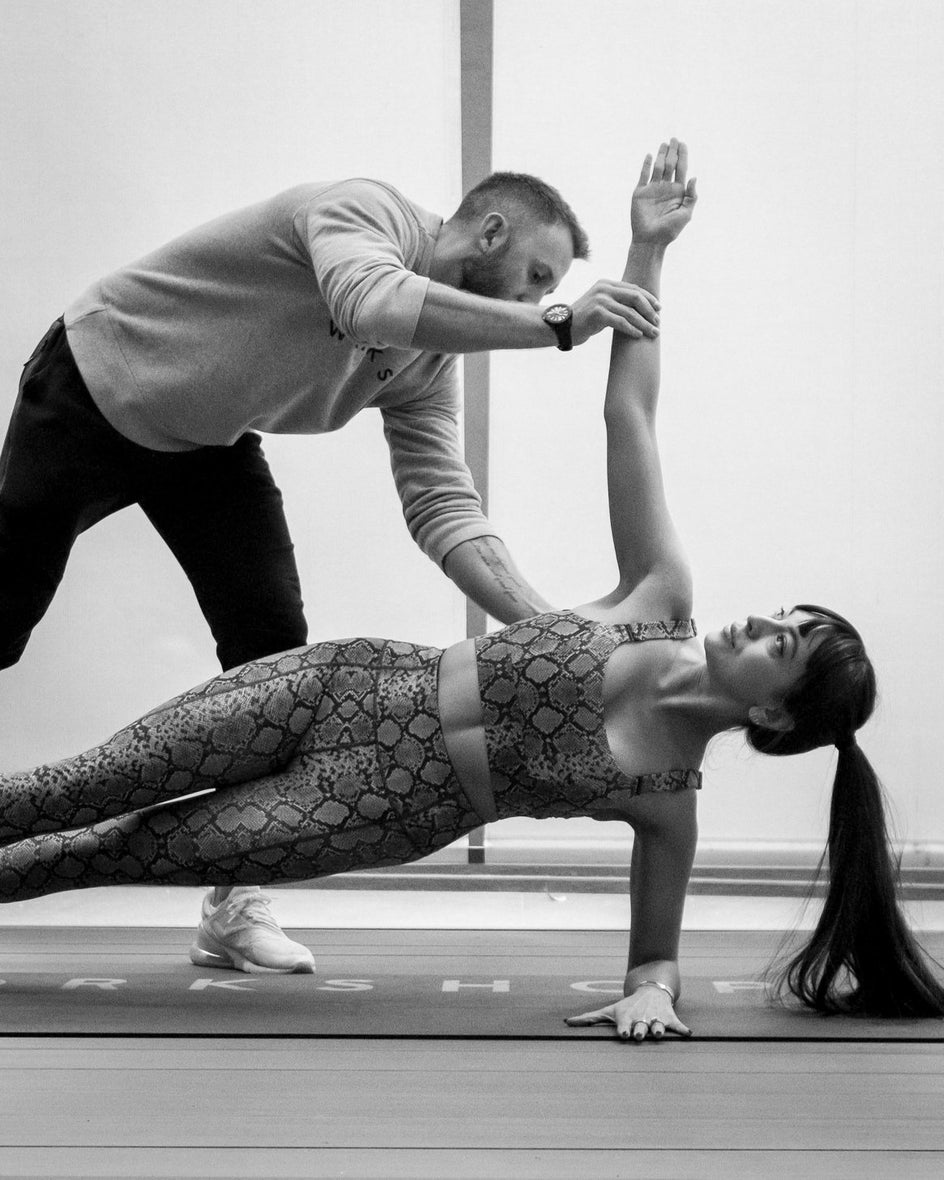 In Session with: Zara Martin
Model and DJ Zara is a fan of a big breakfast and dressing like Hugh Hefner and likes her post-workout shakes extra slushy.
LIFE
What's your favourite way to switch off?
Work out and have a massage.
Your inflight must-have?  
Moisturiser, AirPods, eye mask and recently a respiratory mask.
Last book you read?  
Honestly, Your Baby Week by Week. But prior to the pregnancy literature, Michelle Obama's "Becoming".
Bedside table essentials?  
Water, baby monitor, lip balm, phone charger.
The best piece of advice you've received?
Wash your hands. LOL.
Do you have a daily ritual?  
I can't start my day without my morning coffee.
What's one thing that people wouldn't expect of you?
That I have an economics degree!
Where's your happy place?
Workshop!
What's your at-home dress code?  
A robe and slippers. I am basically Hugh Hefner.
WORKOUT
What time of day do you like to train?
Morning around 9am.
What are your workout essentials?
Nike trainers, Varley kit and some good music.
What does your weekly workout schedule look like?  
I don't have as much time on my hands these days but ideally I would hit Workshop 4 times a week.
What's on your dream workout playlist?
00s Hip Hop/RnB.
What does your recovery look like?  
A stretch, a roll and a shake.
Do you have a favourite piece of workout tech?
No, should I have one??
FUEL
Favourite post-workout smoothie?
I only have the Workshop Signature shake (Vanilla Pea Protein and Essential Greens) after working out.
Go-to breakfast?
A double espresso. I eat around 11.30/12 normally scrambled eggs with spinach, chilli and some GF bread or a bagel.
Favourite on-the-go snack?  
Nuts or crisps (SORRY).
What's your signature dish?
A rice bowl of some description.
How do you like your Workshop shakes?  
Slushyyyyy .