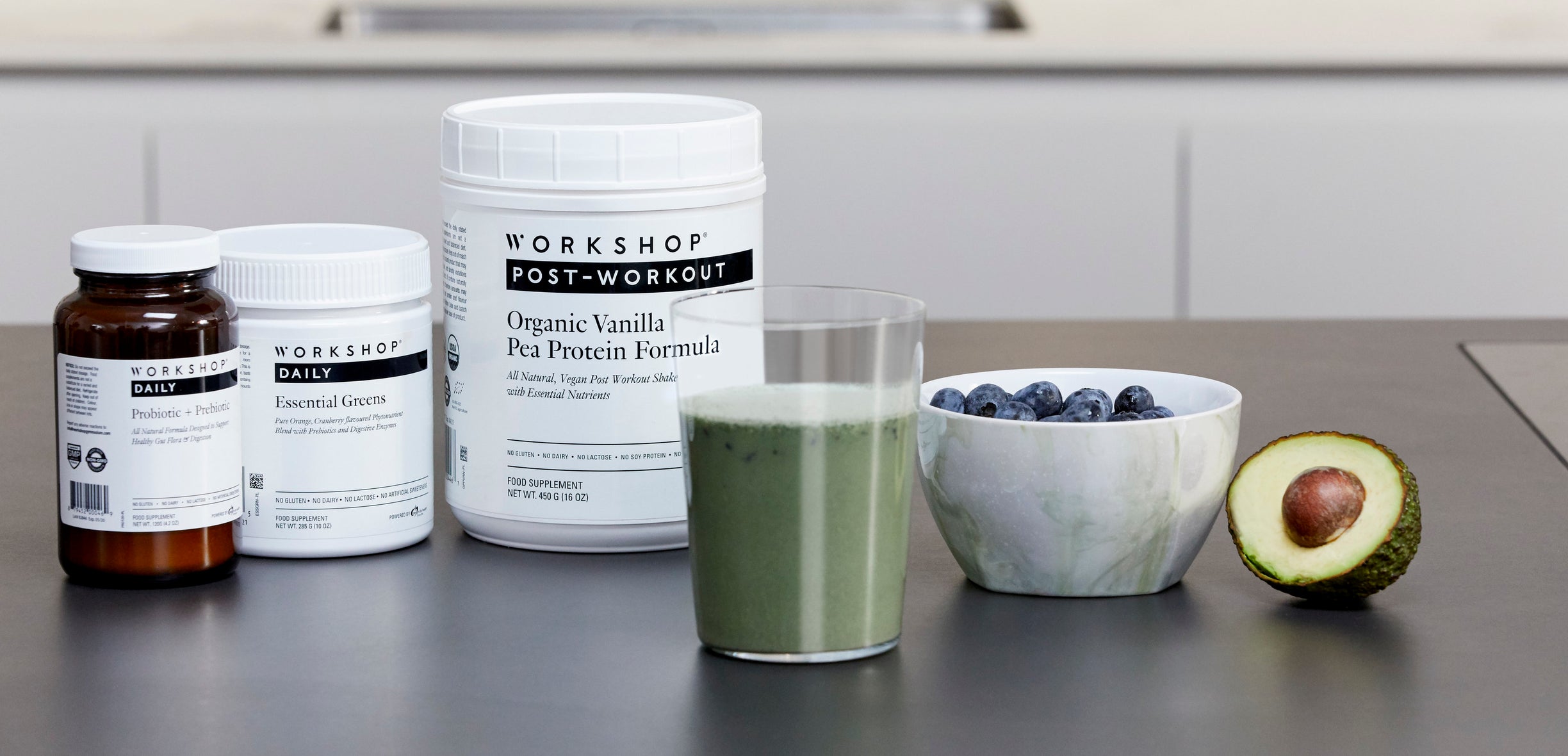 Drink This for Glowing Skin
If you've emerged from lockdown life with lacklustre skin, then help get it back on track with this nutrient-packed smoothie. 
Loaded with protein and plenty of skin-strengthening antioxidants from Workshop's Essential Greens and blueberries, this smoothie will help your skin glow from the inside out, as well as boost nail and hair health. Rich in omega-9, minerals and vitamins, including vitamins C and E, avocado helps reduce inflammation and boost collagen production for a plumper complexion, while the addition of Workshop's Probiotic + Prebiotic aids digestion and gut health, leading to healthier, brighter skin.
Drink daily for breakfast or as a snack and get set to glow.