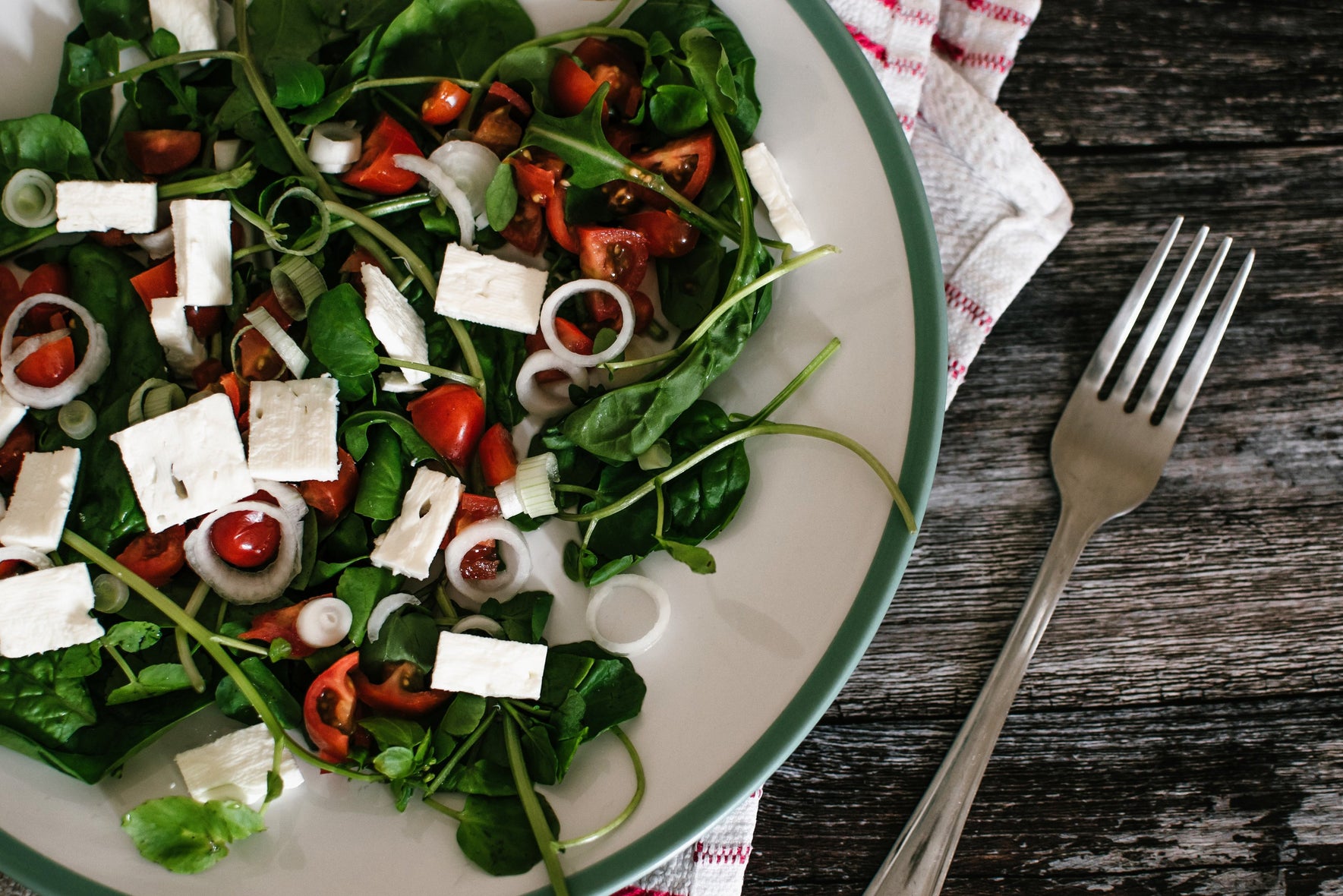 3 Salad Dressings to Boost Your Health
Quick, easy to make and the perfect accompaniment to your lunchtime salad, these 3 dressings will support everything from a healthy immune system to brain and gut health.
Anti-inflammatory dressing
Loaded with the antioxidant benefits of garlic and the digestion soothing benefits of ginger, the real potency in this dressing comes from the golden turmeric. Its most active compound curcumin is a powerful anti-inflammatory which can help combat oxidisation in the body and play a part in helping the body fight disease such as cardiovascular disease.
Ingredients 
6 tbsp olive oil
Juice of 1 lemon
1 tsp ground turmeric
1 tsp mustard
1 thumb-sized piece of grated ginger
1 minced garlic clove
Whisk together and serve
Medicinal mushrooms dressing
As well as being a fantastic energy source and hugely beneficial for our immune system and even brain health, mushrooms such as chaga, resihi and lion's mane are great for your gut health. That's because they're packed with prebiotics which feed the good bacteria in your gut and help support a healthy microbiome.
Ingredients
6 tbsp olive oil
4 tbsp balsamic vinegar
1 clove of finely minced garlic
1 teaspoon medicinal mushroom powder
Salt and pepper to taste
Whisk together and serve
Go Green dressing
According to researchers, fresh herbs are one of the best sources of antioxidants we can eat, with the highest quota belonging to the oregano family, which ranks as 42 times more potent than apples and 12 times as potent as oranges. As well as helping to nourish every system in the body and protect against damaging free radicals, antioxidants are an important part of our daily diet because they contribute to sustained energy, better focus and correct functioning of the immune system.
Ingredients
6 tbsp grapeseed oil
1 garlic clove, minced
3 tbsp lemon juice
Handful of chopped basil
Handful of chopped thyme
Handful of minced chives
Handful of minced oregano
Whisk together and serve